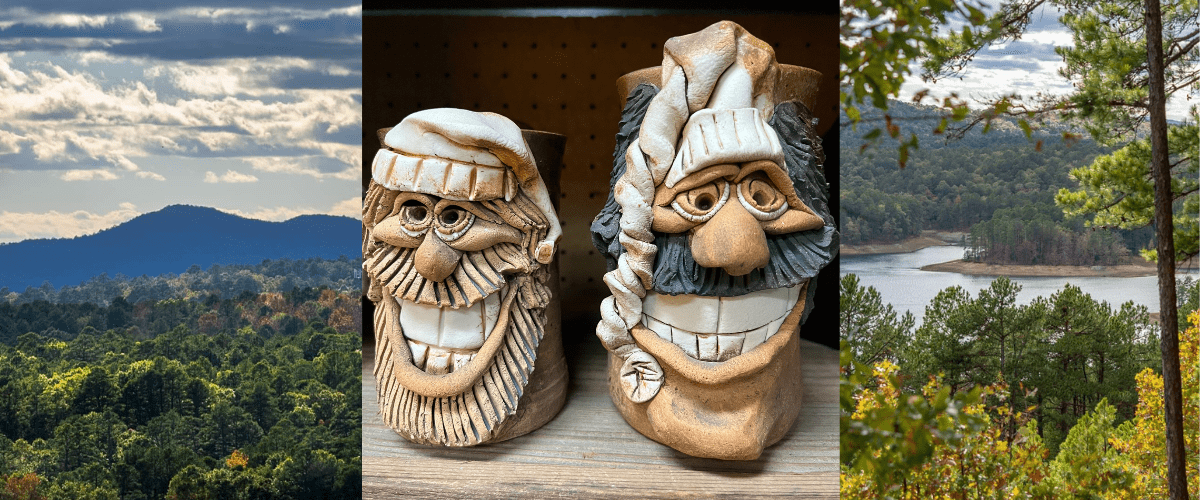 What I'm Up To At The Moment
Dateline: Dallas/ Ft. Worth, December 2023
It's likely one of my podcasts brought you here - GrowGreat.com or LeaningTowardWisdom.com or HotSpringsVillageInsideOut.com.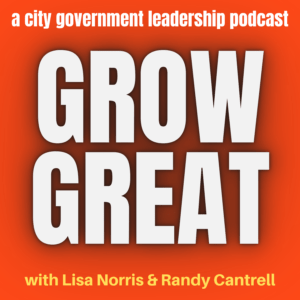 My podcast topics of passion include leadership, personal development/improvement, peer advantage and wisdom. And of course, Hot Springs Village, Arkansas - my favorite place.
Quotes
Everything is hard until it's easy.
Sir Winston Churchill remarked, "All I want is compliance with my wishes after a reasonable discussion."
Napoleon Bonaparte is attributed with this one: "Never interrupt your enemy when he is making a mistake."
Eb Dawson of Green Acres fame once said, "It's not a crime to lose all your money. It's just stupid."
Leslie Knope of Parks & Rec uttered this bit of brilliance, "We've got a big problem with the library. The library is the worst group of people ever assembled in history. They're mean, conniving, rude, and extremely well-read which makes them very dangerous."
"Do not corner something that you know is meaner than you."  -an old farmer
"Most of the trouble in the world is caused by people wanting to be important."  -T.S. Eliot
"Don't pick a fight with an old man. If he is too old to fight, he'll just kill you."  -Anonymous
Elmore Leonard, the novelist, and author of Freaky Deaky crafted this line in that novel: "It doesn't have to make sense, it just has to sound like it does."
"All you need in this life is ignorance and confidence, and then success is sure."  -Mark Twain
"If you get to thinkin' you're a person of some influence, try orderin' somebody else's dog around."  -an old farmer
Sherlock Holmes has this bit of wisdom. "It is easy to be wise after the event." Long ago, I concluded that my definition of wisdom is getting it right in real-time. That's largely what Leaning Toward Wisdom seeks to do - provide us with some observations and insights that hopefully help us do that in our own lives. There's a fair amount of snark and chuckling along the way.

Spiritual Health/Growth, Evangelism & Mental Health
Self-denial is hard—worth it, but hard.
Temperance (self-control) is hard. Meekness is hard.
There's extraordinary power in our willingness to discipline ourselves. To resist behaving foolishly. To resist satisfying our every selfish desire.
Somebody shared that picture with me. I've seen this idea before, but the illustration is good. True, too.
Some things are easy to surrender to, but the end results are hard. Very hard.
Selfishness is easy. Giving in to our every desire is easy. Bitterness is easy. Hatred, too.
But when these easy things become our way of life, then we find life is really, really hard. No surprise because God, who created us, told us in Proverbs 13:15, "...the way of the transgressor is hard." Sin fools us into thinking it's easy. Fun. Pleasurable. The path to happiness.
Romans 6:23 "For the wages of sin is death (that's eternal death), but the free gift of God is eternal life in Christ Jesus our Lord."
Comparing our lives with one another doesn't matter when it comes to our spiritual lives. It likely doesn't matter much in any area of our life except in competition.
Everything is a competition. Well, almost everything.
But there's this one eternal area of life that isn't competitive at all, our spiritual lives. Measuring our status by where we stand relative to others is completely unprofitable when it comes to our spiritual health. It's an area of life where our loss or gain has little or no bearing on others, except for the power of influence. An area where humility, submission, kindness, meekness, gentleness, grace, and compassion are highly prized because these are godly qualities that Heaven praises. Proof that heavenly wisdom is vastly superior to manmade wisdom.
Spiritual health is overlooked more than physical or mental health. It's the challenge we face whenever we seek short-term joy or happiness over long-term benefits. According to the Gospel of Jesus Christ, it's the earthly over the spiritual, the temporal over the eternal.
Matthew 16:24 "Then said Jesus unto his disciples, If any man would come after me, let him deny himself, and take up his cross, and follow me."
Ecclesiastes 12:13 "This is the end of the matter; all hath been heard: Fear God and keep his commandments; for this is the whole duty of man."
2023 became a year where I increasingly leaned into spiritual self-preservation by concentrating on doing a better job of protecting my spiritual health. Largely, it has meant refusing to pay attention to some things and some people. Mostly, it has involved the need to eliminate the impact of people who enjoy imposing on others. It has also included trying harder to navigate the things that might have a negative or destructive influence. In short, it's been an exercise in protection.
King Solomon said, "Above all else, guard your heart, for it is the wellspring of life." (Proverbs 4:23)
That's what I'm trying to do. And I'm trying to do it better than I ever have before.
During good times reliance on God can slip. It's manifested in lax prayer habits and Bible reading.
During bad times - even desperate times - people are often driven to their knees crying out to God. Searching for answers to questions they didn't even know they had when they were more fully devoted only to themselves.
Around the first of April 2020, I began to record some sermons (audio only) and post them on YouTube in a playlist entitled, In Thy Paths. Just go up to the navigation and click that link, In Thy Paths.
As the year winds down I'm also saying "yes" to something I've turned down for years - opportunities to preach away from home. I've always focused on my home congregation and done my best to stay close to home because that's where the bulk of my spiritual work was. With age has come change and change has resulted in new opportunities, opportunities to preach elsewhere. I'm hardly turning into a road warrior or some high-demand preacher. I'm still leaning into the parable of the starfish by accepting invitations where I feel I may be able to help just a few people best. Evangelism is an increasingly important pursuit.
Mental health - at least for me - can't be viewed separately from spiritual growth (and health). That's because we serve God first with our minds. Until a person makes up their mind they'll respond appropriately to the Gospel by putting God first, then serving God isn't possible. It's why the repeated admonition of the Lord was to "deny yourself." Self-denial is a decision followed by taking action. The power of a mind made up is manifested whenever we commit to spiritual growth.
Spiritual growth and mental health are congruent. Increasingly I'm aware of how my frame of mind impacts everything. I believe we're each responsible for our own lives. For guarding our hearts. I don't accept the notion that we're merely puppets subject to the impositions of others. No matter who is at fault, or who is to blame - we're responsible for what we think, what we believe, how we feel, and how we behave. Bad things happen to all of us - sometimes horrible things beyond our control - but we can decide how to best respond. Moving forward or cowering in the corner are options. It's up to us to decide.
Brevity Is Hard Work
"I have only made this letter longer because I have not had the time to make it shorter."
— Blaise Pascal, mathematician, and physicist
"Not that the story need be long, but it will take a long while to make it short."
— Henry David Thoreau, writer, and philosopher
"If you want me to give you a two-hour presentation, I am ready today.  If you want only a five-minute speech, it will take me two weeks to prepare."
— Mark Twain, writer, speaker, and humorist
Personal Communication, including face-to-face, Zoom, phone calls, texting, messaging (whatever platform)
Writing
Podcasting
They're all now under more serious scrutiny.
While I don't want to overthink it, I want to be more intentional, thoughtful, and purposeful.
Do you know the guy who loves to use 100 words when 10 will do? Yeah, me, too. I've never wanted to be THAT GUY. Instead, I'd like to be the guy who finds a way to use 6 instead of 10.
Don't judge my effort by this page. 😀
High Utility / Low Maintenance Living
I started purging possessions in July 2022, determined to rid myself of at least 80% of everything I owned. Turns out I underestimated my commitment and ability to get rid of things. I think I've likely eliminated over 90% of my personal possessions (think clothes, books, etc.). It's among the most liberating things I've ever done.
When I began the process I decided how I'd determine what I'd keep. I'd ask a few questions:
1. Do I use this regularly?
2. If I don't, when was the last time I used it? (if I hadn't touched it in a year or more and it didn't provide some other value, out it went)
3. Is it sentimental, a keep-sake? If so, do I want to hang onto it?
That got the process moving forward. Right away I started asking about the utility of things. Were they high utility?
That question erupted as I was looking at things like furniture, and then it moved into just about everything. My spaces contained some fixtures and furniture that were not of high utility. They were really just taking up space and providing hiding places for clutter. I determined that if something wasn't high utility, then I'd part with it. By the end of the first week of my purging, high-utility living became my mantra driving almost all my choices.
I'm entering a new phase, the encore chapter, where I'm growing increasingly pickier about the things that occupy space in my life.
Partners For Life: Racing Toward Our 46th Anniversary
We had just turned 18 when we went on our first date (together). 😉 It was July 2, 1975. From that moment on, we were and remain a couple. Lifelong partners. On January 2, 1978, we got married. Rhonda Lynn Childers became Mrs. Cantrell and it remains one of my most cherished decisions trumped only by becoming a Christian when I was baptized into Christ (July 1968).
Today we're grandparents, something those kids sitting at that park picnic table (pictured to the left) could have never imagined. Five grandkids. Five adults, including the two of us. That's our tribe. That's our blessing. The most important people to us.
Genesis 1:27-28 "So God created man in his own image, in the image of God he created him; male and female he created them. And God blessed them. And God said to them, 'Be fruitful and multiply and fill the earth and subdue it and have dominion over the fish of the sea and over the birds of the heavens and over every living thing that moves on the earth.' "
Genesis 2:24 "Therefore a man shall leave his father and his mother and hold fast to his wife, and they shall become one flesh."
Ephesians 5:25-33 "Husbands love your wives, as Christ loved the church and gave himself up for her, that he might sanctify her, having cleansed her by the washing of water with the word, so that he might present the church to himself in splendor, without spot or wrinkle or any such thing, that she might be holy and without blemish. In the same way, husbands should love their wives as their own bodies. He who loves his wife loves himself. For no one ever hated his own flesh, but nourishes and cherishes it, just as Christ does the church, ..."
For at least the past twenty years I've had one recurring fear that haunts me...losing her. I don't live in daily mortification, but I confess it crosses my mind often. Daily. She means that much to me and makes my life so much more than it would have otherwise been. I can't - and won't - imagine life without her. I stare down my fears of losing her in the daily attempts to cherish her, something I don't do as well as I should.
Strength. Resilience. Determination. Resolve. Resourcefulness. Enterprising. Productive. Entrepreneurial. Caring. Committed.
The adjectives to describe her come easily. The difficulty is stopping, for fear of gushing on too much. And embarrassing her.
Proverbs 31:10 "An excellent wife, who can find? For her worth is far above jewels."
I found an excellent wife, the love of my life. And I was beyond fortunate to find her when I was young, and hang onto her for dear life!
Lord willing, on January 2, 2024, we'll celebrate 46 years of marriage.
Cheering each other on. Lifting each other higher. Consoling each other when we're down. Entertaining each other when we're bored. Or not bored. The magic of marriage for me - for us - is giving yourself so fully to another human that you lose focus on yourself because this human in your life matters more. Their welfare. Their success. Their happiness. Their joy. Their peace. It takes priority over yours. The sheer selflessness of it all is more rewarding than any other human interaction. By a long shot!
When I Die
Death is important. But first, there's life.
More than a dozen years ago I created a DropBox folder shared with my wife called, "When I Die." In that folder is a working document of what I want to happen when I die. The details aren't important here, but they're important for my wife and family. While I'm alive they matter to me, but I realize when the realities of that document happen, I won't know or care. I'll be somewhere else far, far away.
Death is too important to ignore. Specifically, our own death is important. I know my death will be a reflection of my life though so my daily choices matter. How I treat others, how I behave myself (or fail to), how I influence others, how I serve others - these are the things that matter. Mostly, how I glorify God will matter because He's who I'll face when this life is over. So admittedly, I think about my death. It'd be foolish not to.
Check out some of my sermons at In Thy Paths. Better yet check out some sermons by a much more talented preacher, Kevin Presley (a gospel preacher currently based in Dothan, Alabama) at Let The Bible Speak TV. But first, permit me to introduce you to a lifelong mentor who died on February 20, 2019. He was a gospel preacher who I had known all my life. He served me during some of my best and most challenging moments. His name was Barney Owens. On April 4, 2010, he preached this sermon entitled, "And he died."
That about sums it up. What about you? What are you up to? I'd like to know. Contact me here.