Grow Great | Hot Springs Village Inside Out | Leaning Toward Wisdom
The theme of my work these days is summed up in a single phrase: "let's figure it out." Everything I do professionally (and most things I do unprofessionally 😉 ) fits the bill. We all need somebody who can help us figure it out. The fortunate among us have a variety of somebodies safe enough and willing enough to help us learn, improve, and grow. In that spirit, I know that podcasting relies on listeners – people willing to give their time and attention to the creative endeavor of the podcaster. It's not a small thing. I appreciate everybody who allows me into their life via my podcasts. Additionally, growth and improvement are centered on making adjustments, adapting, and figuring things out so tomorrow can be better than today. Always better!
Want to Venmo me some support for the podcast? Click here: www.venmo.com/u/RandyCantrell
Or use PayPal if you prefer: https://www.paypal.me/randycan
Thank you for your time and attention. Without you, I'm just a lonely guy sitting in a yellow room talking to myself. 😉 No financial contribution is too small (or too big)…or even necessary. Drop me a note and tell me about yourself!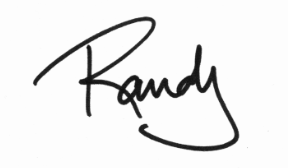 Rode Rodecaster Pro 2

This is the current priority. I'm saving my pennies to replace the original Rodecaster Pro, which YOU helped me get. Rode released this new version in late June 2022. Sweeter, my go-to supplier, is beginning to receive decent supplies of them. They sell for $699. The unit incorporates many upgrades from the original Rodecaster Pro including the ability to plug in musical instruments, assign channels for different functions (like taking phone calls) and the sound pads have greater flexibility. Additionally, the mic preamps are reported to be world-class quiet. Additionally, the unit has the ability to be USB powered — and it's a slightly smaller footprint for greater portability. While I'd love to improve video, audio remains THE priority inside The Yellow Studio.
Do you want to support the show? You can contribute to an E-Gift Card from Sweetwater (any amount) here.
Digital Camera For Picture Taking & New Media Creation
Sony a7 IV Mirrorless Camera with 28-70mm Lens
When the Sony ZV-E10 (it's perfect for live streaming and video; it also will accept different lenses) was released, I thought it might be ideal for me. Truthfully, it likely still might be, but over time I've questioned numerous photographers who also use their cameras for some video (some more than others). This camera has received more recommendations to me than any other. Many photographers, with Canon or Nikon in hand, have said if they were starting over today, this is the camera they would buy – the Sony A7 IV. You can invest a whole lot more in the lens than in the camera body, but I'm a simpleton and photo moron so I'm not sure I'd need "great glass" like a real photographer. The current pricing, with that lens, is about $2,700, which seems insane for a non-photographer like me…but 100% of the people who have recommended tell me, "It'll be the last camera you own," which may be their prediction that I'm not going to live much longer rather than a ringing endorsement about the quality of this camera. 😉
The problem is this technology is changing F-A-S-T and often. About the time I figure out which one to save for…something changes my mind. No matter, it's pretty clear that B&H Photo is the best place to make the purchase, once I do decide. It's equally clear that to get the tech/features I need, it's likely going to run in the neighborhood of what this camera costs. If you'd like to contribute toward that cause you can send me:
B&H Photo Electronic Gift Cards
(use RandyCantrell@gmail.com as the email address)
Thank you in advance for your support!
---
Other Ways To Support The Podcasts
A great way to support the podcast is in lower-cost gift cards ($10) for books and music.
You can send me Amazon Electronic Gift Cards
(use Randy@RandyCantrell.com as the email address)
Or you can send me Apple iTunes Gift Cards
(use Randy@RandyCantrell.com as the email address)
Here are some affiliate links. Some of them earn both of us a discount. The others cost you nothing extra but may earn me a small commission.
Do you need some podcasting gear? Here's a list of the gear I use for producing my podcasts Inside The Yellow Studio.
Amazon – here's an affiliate link to the Amazon home page. Buy whatever you want at no extra cost, but I'll earn a small piece of change that will add up over time.
Do you need a website host? Inexpensive shared hosting may be your best bet. I've used Bluehost and HostGator for years for many of my sites.
Do you need a cloud-based backup service for your computer? I use BackBlaze. You can sign up using the link below and get one month FREE (it also results in me getting one month free).
LeaningTowardWisdom.com/backup
Zoom is my video conferencing platform of choice. If you'd like to sign up for the Pro version annually, you can save 30% by using my affiliate link: https://rewards.zoom.us/randycantrell
Have you never used Airbnb? You can make a reservation today using the link below and get $35 off your first trip. Once you book the reservation I'll get $30 off my next trip, too. So we both win.
Book your Airbnb reservation here.
Mission Hats & Gaitors (great for outdoor work & recreation)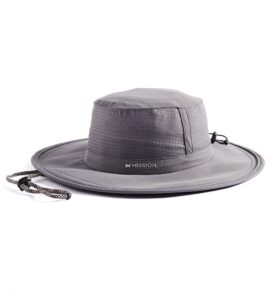 When I book Airbnb it's almost always to a place where hiking can be done. And whilst I hike, I protect myself from harmful UV rays with Mission hats. I have a referral link just for you to save you a few bucks while putting a few into my own pocket. Here it is (or click on the picture):
https://refer.mission.com/s/randycantrell
BTW, my hat of choice is the MAX PLUS PINNACLE COOLING BOONEY HAT pictured.
Interested In Getting YouTube TV?
You should. It's awesome! Click here to sign up and you'll save $10.
You can send me books, gifts, donations, or anything safe and enjoyable:
Randy Cantrell
P.O. Box 211431
Bedford, Texas 76095
Of course, the very best way to show your support is to subscribe to any of the podcasts that interest you, then tell everybody you know (and even those you don't).
Thank you very much!